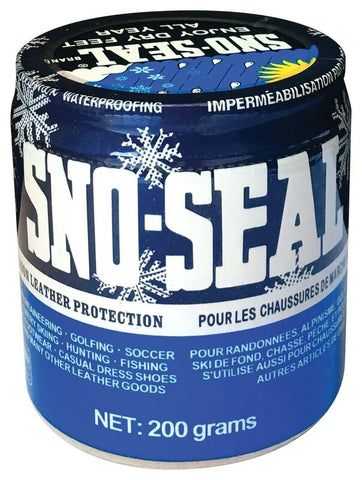 Atsko Sno-Seal 200g - product #251065200
Please email shoeguy@tlpg.com or call 1-800-809-9339 for availability.
Sno-Seal Original Beeswax Waterproofing protects leather from rain, sun, snow, and salt.
Enjoy dry feet all day!
Prevents water from penetrating leather.
Lubricates and conditions leather without softening.
Preserves and lengthens the life of leather.
Does not interfere with the natural breathability of leather.
Extremely resistant to salt stains and spotting.
Does not soften heel counters or box toes.
Will not damage seams or welts.
Maintains flexibility in freezing temperatures.
Will not crack during continual flexing of leather.
Contains no silicone.
View other products by Atsko